Bulk Mail Service & Bulk Mailing Services for Addressed or Unaddressed Admail:   Direct Mailing Services
Using addressed admail for a direct mailing services campaign or unaddressed bulk mailing services to market to large lists or targeted postal codes can be an effective strategy for opening new markets.
Putting together a bulk mailing campaign can be a time consuming task.  From selecting the postal code FSA's to printing and stuffing the envelopes, you need an efficient expert who knows how to keep costs down.  Dare Marketing with over 20 years experience will help you to uncover new market opportunities and take advantage of bulk mailing services and/or direct mailing services to implement campaigns that get results.
Bulk Mail Service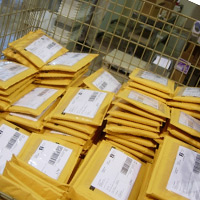 Automated collation, folding and insertion bulk mailing services
Poly bagging
Help targeting the best postal code demographics for your product
List rentals – 14 million U.S. and 1.2 million Canadian businesses
Lower bulk mailing services costs, to destinations in USA and Canada.
Don't overpay at the postage meter.
Dare Marketing knows how to get results while saving on mailing costs for Bulk Mail Service.
Get a Cost Effective Bulk Mailing Services Solution
Put our expertise to work for you by requesting a quote for bulk mail service and watch your business grow.

If you are interested in Bulk Mailing Services or Direct Mailing Services, you may also be interested in: