Bulk Mailing & Direct Mailing Services
Dare Marketing is a full service mailing house, that provides direct mailing services or bulk mail services to destinations in USA and Canada.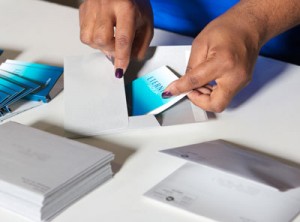 Flyers
Brochures
Pamphlets
Catalogues
Personalized letters
Postcards
Samples
Automated bulk and direct mailing services technology, systems, knowledge, expertise and experience will ensure that your projects are delivered on target, on time and on budget by an expert mailing house.
Request a no obligation quotation for your next direct mail project from Dare Marketing.  You'll find it economical and competitive. 

Read how the Canadian Running Series uses Dare's direct mailing services to boost registrations.
Canada Running Series (CRS), founded in Toronto in 1990, organizes runs across Canada from Quebec to British Columbia for recreational runners as well as world-class competitors. In their multi-pronged marketing strategy, direct mail plays a key role.

In 2006, CRS rallied over 30,000 runners to participate in their eight events. Dare's direct mailing service is key to their marketing strategy.
Read the full story about CRS' success…

Canadians Do Open Direct Mail!
According to Canada Post research:
97% of Canadians will open mail if they asked for it.
95% will open direct mail if it is from a company they know or it looks important.
84% will open if it has their name and address on it.
And in this increasingly Internet-based world, tangible, touchable direct mail is becoming a premium marketing communications tool.  Outsource your direct mailing services to a seasoned expert with over 20 years experience.
to discuss how your direct mailing needs can be satisfied quickly and cost effectively.